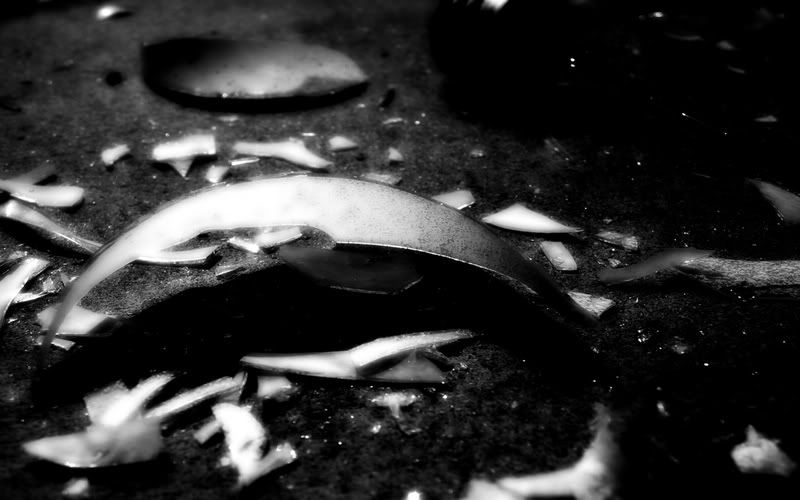 Photography: Broken by
FluidG4
In less than a week, my blog will have reached 7 months.

That's 7 months since I finally realized, to the FULL extent, just how bad my heart was going to ache starting in May.

Even then, suffering that broken heart was worse than I imagined.

Crushes come and go like summer rain. But when I recognize that I've started to really like someone, it comes to the point where either I tell the guy...or I'll burst. It's hellishly nerve-racking and I've only done it twice, once in high school and once last year. Both led to experiences I don't regret and memories I cherish.

Last Fall, when I realized that I had unexpectedly fallen for a boy, I knew (1) nothing could've stopped me from liking him the more I got to know him and (2) we were going to end…even before we began, even while I was falling in over my head.

You see, it's always easier for me to confess or admit to my feelings than to try to hold back otherwise I'm left feeling awkwardly uncomfortable. Apparently that's what happens when you wear your heart on your sleeve.
And I don't know of any other heart.
All too often "what if's" lead to regret...it means I saw and knew yet didn't act.

Regret is for when you don't learn your lesson properly the first time around. It's for repeating mistakes. See, if you make a mistake and gain something from that experience…then, well, there is nothing for you to regret, is there?

And I refuse to regret the choices I make.

Knowing that I wouldn't have it any other way gives me confidence to make mistakes, to hit or miss on my own terms.

That's why taking time to really think before taking any action (be it minor or major) is so valuable to me. It's why I make sure I've more or less formed my own opinion before asking for advice. This does not, by any means at all, make me intolerant of new change or unable consider other possibilities. It simply means that I'll be able to better differentiate between my Intuition and my Rationale.

So this marks my 118th post, and I don't regret a single word I've published here.

My archives are witness to many lessons learned the hard way.